Is the digital honeymoon over during this upfront selling season?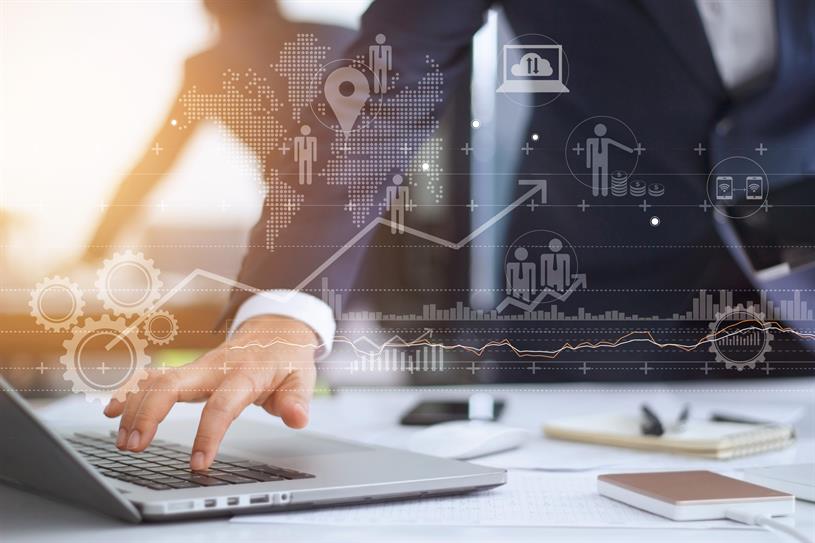 "Until there is one central measurement system, there will remain concerns about the legitimacy digital advertising."
It's upfront season!
As the various TV networks and digital publishers tout their attributes (or exaggerate their shortcomings) to the media buyers, marketers and prospective advertisers in their quest to snag advertising dollars for next season, let me begin with a quote from Nickelodeon Group President Cyma Zarghami. Nickelodeon opened upfront season with a presentation on March 6 at the Palace Theater in Times Squares, the current home of "SpongeBob SquarePants: The Musical," where Zarghani said her network's immediate focus is on the traditional linear programming landscape as well as new partnerships and technologies.

"We reinvent ourselves constantly and we do it for it for and with our audience front and center," said Zarghami. "We keep our content pipeline full, and with our linear and social business in overdrive we are adapting how we work and who we work with in order to best serve the next generation audiences on new and next generation platforms."
This extended reach, or quest for it, no doubt, will be the theme of note at every presentation. Every platform will likely claim they are best equipped to reach their target audience, both on linear and digitally. Every outlet will stress the importance of social media. And the ongoing presentations will certainly focus on how each individual outlet will attempt to break through the clutter (more than 500 original scripted series are airing at some point across all platforms this season) with, of course, the next generation of "can't miss" entries.
So far, I have been to two cable network 2018 upfront presentations in New York, including A+E Networks (which was themed specifically to women and consists of History, Lifetime, Viceland, Biography and A&E). The list of pending upfront presentations through May includes…deep breath…IFC, Discovery Networks, National Geographic Channel, Pop, Hulu, Turner, Univision and the five broadcast networks: ABC, CBS, NBC, Fox and The CW. And let's not forget the NewFronts, the digital media world's answer to the upfronts.
In other words, I will be fully equipped to discuss the spin versus the reality as upfront season deepens. Since no outlet will ever admit anything is wrong, my immediate advice every year at this time is to take what you hear with a proverbial "grain of salt." And I would keep that in mind, in particular, if anyone suggests that the linear broadcasting model will become extinct as a result of digital.
Last year, in fact, ad sales in total for the five broadcast networks were reported to increase by three to four percent, securing a reported $8.69 billion to $9.55 billion in advertising commitments (according to market research firm eMarketer). And, this year, at a time when there is still no set formula how to monetize viewing done on mobile devices and using streaming video, the linear expectations point to more potential minor increases.
"Because of all the digital problems we have seen in the past year, there might be a bit of hesitance for advertisers to continue to, or sustain, the money they were putting into digital," noted Rob Russo, president and CEO of RNR Media Consulting.  "The main problem is there is no one central third-party non-partisan measurement system, which can result in huge discrepancies."
One major advertiser, Procter & Gamble, was so concerned about where its ads were showing up online it cut its digital ad spending in second quarter 2017 by a reported $140 million. Yet, there was still an increase in revenue (albeit a minor two percent) despite the drop in digital ad support and based on the traditional television advertising they did in the past.

At the time, Procter & Gamble had said, "digital ad spending fell because of choices to temporarily restrict spending in digital forums where their ads were not being placed according to their standards and specifications."

"I think that maybe the digital honeymoon is over," noted Russo. "If this is true, I think advertisers will move back to the traditional stuff on the broadcast networks. People have been predicting the demise of traditional television forever, whether it was the DVR or the VCR, or On-Demand and digital. Yet, it keeps plugging along."
That said, perhaps the better word to describe the linear marketplace is "evolving." While the traditional Nielsen ratings on the five broadcast ratings continue to diminish this season (31.79 million viewers in total, on average, through March 18 is down by five percent from one year earlier; a 7.8 rating in adults 18-49, on average, is a decline of 10 percent), marketers are not about to abandon the linear medium.
"Until there is one central measurement system, there will remain concerns about the legitimacy digital advertising," said Russo. "The more logical buy is a combination of linear and digital, with linear still the backbone of any upfront. That is the biggest observation, I think, to note during this upfront season."
Read more at https://www.campaignlive.com/article/digital-honeymoon-during-upfront-selling-season/1460705#iA7r3bFx7SKwE7md.99